Antique and Classic American Shotguns & Rifles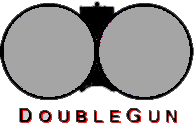 Ben A. Loving
Collector of American Doubles
Antiques-Curios-Relics
Classic & Modern Firearms
---
Baker Firearms Company. Batavia, New York



Baker Batavia Leader 20 gauge with 28" barrels bored full and modified. This rare little gun is in 98% original condition with 99% vivid case colors, 99% barrel blue and 95% stock varnish. Bakers in 20 gauge are very uncommon – almost rare. When almost perfect one has to resort to saying what isn't perfect, so: there is a chip out of the tip of the forend, spots of corrosion on the bottom of the trigger guard, and the stock has some minor nicks and blemishes. A better example would be hard to find – a true collector quality gun. __ $1800 (pics)

Baker Black Beauty: 12 ga with 30" fluid steel barrels bored full & modified. Manufactured ca. 1928 (SN 45963) in Batavia, NY before the takeover by H & D Folsom and merger with Crescent Arms. The Baker gun is a true side lock similar to the LC Smith and of about the same quality and price. Excellent almost new condition. There is a little drifting of blue on the bottom of the forend iron and trigger guard bow. The best I have seen in 40 years collecting American double barrel guns. A collector quality gun. ___ $1100 (pics)

Baker RKE Grade (SN 200498, ca. 1925) 12 ga with 30 inch Krupp steel barrels bored full and modified. The Baker gun is a true American sidelock like the L. C. Smith and of similar quality and price. Graded Bakers are infrequently seen. Both R grade and ejectors are very uncommon. This gun is in very good original condition with most of the original faded case colors, barrel blue and stock varnish. The straight English type stock has unusually nice figure and fine 20 lpe checkering and good stock dimensions: LOP – 14" from front trigger to rubber recoil pad; D@C - 1 7/8"; and D@H – 2 1/4". ___ $1500. (pics)


A.H. Fox Gun Co., Philadelphia, PA

A.H. Fox Stirlingworth Deluxe 16 ga

with auto ejectors, 28" barrels with twin ivory beads bored modified and full, excellent mechanical condition, and perfect bores. It is a very pretty little gun in very nice 95% condition. The action retains 90% bright original factory case colors and the barrels 98% original blue. The floor plate has more than the usual amount of engraving and the trigger guard looks to be from an early A grade. The stock has been expertly refinished with hand rubbed oil, and an expertly shaped beavertail forend fitted. Characteristic of Deluxe grade guns the walnut stock is nicely figured and of better quality than normally found on the standard field grade Stirlingworth. Dimensions: LOP over a solid one inch pad is 14"; D@C is 1 1/2"; and D@H is 2 1/2". Weight – 6 lb 8 oz. Serial #370551 (1935)._$2,550 (Pics)

Savage Fox Model B-SE 20 ga with 26" barrels bored IC and Mod, automatic ejectors, single trigger, beavertail forend and raised ventilated rib. This gun is in 99.9% new factory condition. There are a few very very minor handling marks on the stock and a couple of places the varnish has flaked off - a condition that is a function of the kind of finish used. Production 1966 to 1988. A good collector quality gun or nice little shooter. $995 (pics)
Ithaca Gun Co., Ithaca, NY
Ithaca 10ga Super Magnum, 3 ½" chambers 32" barrels, F/F choked, double triggers, pistol grip stock, extractors, Original Ithaca pad, virtually all the original case color, blue and wood finish. As seen in the photograph the varnish is crazed which is common with old varnish. Over five hundred thousand serial number (#500761). Weight: 11 lb. Stock dimensions 14 ½ X 1 ½ X 2 ½. The best example I have ever seen – 98% original untouched finish. This was the first gun to ever be chambered for the 3 ½" 10 gauge shell. Only 850 of these guns were made and in this condition so rare that it is not listed in the Blue Book of Gun Values. Compare this gun to the one listed by Connecticut Shotgun for $5,995. ___ $3,995 (pics)
Ithaca Grade 5E Single Barrel Trap Gun: This Knick SBT (SN 406925) is in excellent original condition and shows only minor use. It retains much of the original case colors. The engraving and 2 gold inlays are as sharp as the day they were cut. Stock and barrel finish are 98% or better. The 32" ventilated rib barrel is full choke. The Monte Carlo stock (14X1¼ X1¼ X1½) has a factory option adjustable Morgan pad. Last MSRP - $7,500___ $3995 (pics)
New Ithaca Double (NID) Grade FE 12 ga with excellent 30 inch fluid steel barrels. 98% original finish including case colors. Stock has 14 1/4" pull over original Hawkins pad which is still in good shape. SN 4536XX. Early variation with cocking indicators, Deely & Edge forend release and starburst engraving on side and bottom of action. A collector quality gun. ____ $1600 (pics)
Flues Model Special Field Grade 12 ga with excellent 28 inch "Smokeless Powder Steel" barrels. Overall very clean and in very good condition: about 30% case colors under heavy patina; stock is excellent with original Ithaca butt plate, 14 ¼" LOP, 2" D@C and 3" D@H; 98% original barrels blue. (SN 351551) ___ $500 (pics)
L. C. Smith, Fulton, NY

L. C. Smith Feather Weight Ejector Deluxe Field Grade 12 bore with 30 inch barrels choked modified and full. This gun is almost new with 99% original finish –brilliant case colors, perfect barrel blue and original stock finish. The stock wood has some very nice figure much better than normally found on this grade of gun; the barrels sport twin ivory beads; and the butt plate is near perfect. The gun functions flawlessly including the selective automatic ejectors. There is a slight drifting of case colors on the bottom of the receiver and blue on the trigger guard, a small dent near the back at the bottom of the forend wood, and a few miner handling mark on one side of the stock.Excellent dimensions: LOP - 14C", D@C - 1 1/2" and D@H-2 3/8".'This gun was made in 1940 (SN FWE189131), more that 70 years ago, and would be almost impossible to improve upon. _____ $2,500 (pics)

L.C. Smith OE Grade 12gauge

 with 30" Damascus barrels bored full & modified. Good shooter 
for restoration. Barrels are good overall with good Damascus pattern going silver, good bores are
bright with only the slightest blemishes, and one minor dent. Mechanically sound - locks up tight,
locks work well and ejectors work. No case color, no rust but lightly spotted with erosion. The highly
figured stock is beautifully refinished, full length with original hard rubber butt plate, and the
__ 

$850.

 

(pics)



Lefever Arms Co., Syracuse, NY
(9074o) G grade. 12 ga. (SN 40240) with 30" Damascus bbls choked full and full with almost good bores - roughness will clean up - no dents. Gun has been cleaned up and is VG working order. Very good original wood with excellent monogram butt plate and grip cap has been beautifull refinished and checkering recut. No rust or pitting. Good demensions - LOP=14", D@C=1 1/2", D@H=2 3/4". Even brown barrel pattern. A good solid all original gun . Would restore very nicely. __ $900 (pics)
Parker Shotguns
Parker Single Barrel Trap Gun SB Grade. 12 ga with rare 34" barrel. "B" grade single barrel Parkers are very rare. And this one is virtually new with 98% or better original finish: 98% case color, 100% wood finish, 100% barrel blue, perfect screws, 99% case color, wood shiny near perfect, vent rib w twin ivory sights - the very best collector quality. Parkers are not noted for well figured stocks but this one is magnificent - dimensions: 14¾ x 1 3/8 x 1½. The only negatives that I can find are: 1" pachmayr pad, forend wood is not as extraordinary as the butt stock, and the case color is slightly faded. It is impossible to find these guns in this sharp and crisp condition. __ $11,500. (pics)
Parker VH Grade 12 gauge restored as new by Oscar Gaddy. This 1 ½ frame gun weighs 6 lbs 14 oz and has 28" Vulcan fluid steel barrels bored .012 (IC) right and .016 (Lt. Mod) left – a good combination for sporting clays or field. Bores are perfect. It is mechanically and cosmetically excellent with very original looking case colors – as only Oscar could do – and satin blue barrels that are better than factory new. The only flaw is a small scratch on the left side of the action. Excellently refinished stock and pointed up checkering. Dimensions are: LOP to original Hawkins pad is 14", D@C is 1 ½" and D@H is 2 ½". ____ $3250 (pics)
Parker VH Grade 16 ga on a "0" size frame with 30" barrels bored light modified (0.012") and improved modified (0.027"). This gun has been not fired since complete restoration. Action case colors are "Very Parker" only better, perfect screws and the barrels sport the best velvety rust blue. The chambers have been modified with long forcing cones for 2 ¾" shells and the bores are perfect. The original stock has been professionally oil finished, checkering recut, and fitted with a solid black recoil pad and a beautifully executed field style beavertail forend. There is a non-structural repair on the right side panel. (SN171120 made in 1915) Weight = 6 lb 9 oz, LOP = 141/8", D@C = 13/16", & D@H = 17/8". Better than new - this is a great little gun for dove, pheasant or sporting clays. __ $3500 (pics)
Remington Arms Co., Ilion, NY
Remington Model 1900 K Grade 12 ga with 29" fluid steel barrels bored modified and improved cylinder – mint bores. I am convinced these are original 29" barrels. Over all there is about 95% original finish but shows a few handling marks and toning. Slightly faded case colors are about 92% but most remain bright and vivid. Barrel blue remains about 98% with some toning of color. Stock varnish is also 98% with no chips, dents or abrasions. The monogram buttplate is near perfect. About as good as you will ever find in a 110 year gun - absolutely original in every respect. Weight = 7lbs 2 oz. Stock dimensions: 13 ¾",X 2"X3". (SN 316505) A true collector quality gun. __ $1600. (pics)

Miscellaneous Makes & Models
Iver Johnson Super Trap. 12 ga with 32" vent rib barrels bored full and improved modified. This gun retains 95+% original finish. Action case colors are bright and vivid on each side but the bottom of the action shows some loss but 92% remain over all. 100% barrel blue. Trigger guard is drifting brown. Stock and beavertail forend have no cracks, gauges or scratches and sport near 100% original varnish which is crazed due to age. Grip cap is perfect and butt pad is decomposing. Stock dimensions: 14½ x 23/8 x 13/8. Gun has excellent bores and operates perfectly including ejectors. A collector quality American double barrel trap gun. ___ $1700, (Pics)
Iver Johnson Skeeter 16 gauge. with Selective Automatic Ejectors and beavertail forend. Barrels are 28 inch bored Skeet 1 & 2. Original in every respect and functions perfectly. Action retains 98% deep blue; stock has 92% original varnish (crazed); but the barrels need to be reblued. Bores are excellent. Iver Johnson Skeeters in 16 gauge are rare. This would be a good shooter and addition to your collection. __ $2200. (pics)

N R Davis AJAX Boxlock 16 ga with 26" barrels bored full and modified. 95% original condition – case colors, blue and varnish. Serial number E1754 (mfg. ca. 1919 -1929) Marked "N. R. Davis & Sons/AJAX/Davis-Warner Arms Corp/Norwich, Conn. USA" in 4 lines on left side. Casehardened action. Single bolt through rib extension. Cocks via dog in barrel lump. Blued 16ga 26" fluid steel monoblock barrels are perfect in and out. Coil spring plunger forend latch. Forend, barrels and action marked with serial number – no patent or date. Plain American walnut round knob pistol grip stock varnished with no checkering. Weight: 6 lbs 11 oz. Dimensions: LOP = 14" over pad; D@C=1 5/8"; D@H = 2 3/4". This is the best condition Davis I have seen in 40 years collecting American double barreled guns. __ $700 (pics)
Winchester Model 12 12 ga with 26" nickel steel barrel (cut down from 32") and poly choke. Serial no. 411509 was made in 1925. This gun retains about 70% original finish and is a sound shooter. The gun is tight and operates flawlessly. The butt stock has been nicely refinished, is original length with 14 ¼" LOP, and Winchester butt plate. The barrels have no dents and excellent bores. I shot my first double at quail with this in 1950. It has also taken several deer with slugs or buck shot. -- $250 (pics)
Winchester Model 12 30" full choke barrel (used 80%). If you want it also add a $100. Separately it is $150.
Winchester Model 24 12 ga with 2 ¾" chambers and 28" barrels bored modified and full. This gun is in 99% new original condition and may have never been fired. It would be a great addition to a collection of American double barrel guns or as a basic shooter. These guns were produced from 1940 -1957 with modern stock dimensions and are built like tanks for heavy loads. __ $750 (pics)

Notes: All guns, unless stated otherwise:
1. Have fluid steel barrels
2. Require dealer FFL unless noted as being antiques made 1898 or earlier.

---
Classic American Shotguns

English & Continental Guns

Hammer Guns

Antiques3

11/20/2015

---

CONDITIONS OF SALE: On receipt of your check or money order (and hand signed license for non antique guns) your gun will be shipped in no less than five days. The gun may be returned for any reason within five days - no questions asked, providing it is in the same condition as when shipped. Please include $ 30.00 shipping and $0.35/100 insurance.

---

BEN A. LOVING

531 Main Street, PMB #518

El Segundo, CA 90245-3060

mailto: ben@doublegun.com

Copyright (c) 1997-2014 The Gun Room,