Loving Doubles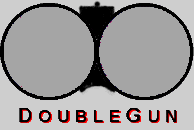 Ben A. Loving
Collector of American Doubles
Antiques-Curios-Relics
Classic & Modern Firearms
---
Classic American Shotguns
English & Continental Guns
Hammer Guns
Antiques
(more guns & stuff)
Links
Link Exchange
The Gun Room
---
CONDITIONS OF SALE: On receipt of your check or money order (and hand signed license for non antique guns) your gun will be shipped in no less than five days. The gun may be returned for any reason within five days - no questions asked, providing it is in the same condition as when shipped. Please include $25.00 shipping and handling per gun, barrels or stock only$15.00.
---
BEN A. LOVING
531 Main Street, #518
El Segundo, CA 90245-3060
Copyright (c) 1997-2010 The Gun Room,.
e-mail: ben@doublegun.com